Home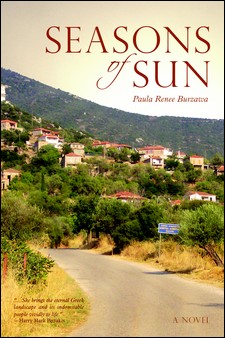 Welcome to Seasons of Sun.com
Coming soon...Tasso's Journey,
a prequel to Seasons of Sun!
Release date - April 2015!


Come along on a journey of a lifetime, through the breathtaking hills of Parnonas, outside Sparta, Greece, where the enchanting, ancient village of Vassara awaits your arrival.
Your visit begins as the first pages turn of Paula Renee Burzawa's debut novel, Seasons of Sun.
This is the story of a magical place, where love and friendship endure through time, where traditions of an ancient world survive modern change. Seasons of Sun, the three time award winning coming-of-age tale opens your heart to discovering life and love in unexpected places.
Your passport is ready. Let the journey begin.......